This is a question that frequently brings families to our website. Not only are more families now considering cremation, but they also want to weigh up the costs, and in many cases find out what IS the best price for cremation, wherever they are located in southwest Florida.
It is generally common knowledge now that cremation is cheaper than burial. A cremation can remove the need for expensive cemetery property, a casket, grave vault, and embalming.
Florida is a retirement destination, and many retire and yet still have family across the U.S. Cremation can be a simple and cost-effective means by which to conduct the disposition. As retirees may have limited family and friends in southwest Florida, there is no need for elaborate gatherings and the cremated remains can be easily returned to the family at a minimal cost.
Cremation prices vary depending on where in Southwest Florida you live
This statement should come as no surprise. If you are reading this article it is probably because you are already aware that the cost of a cremation varies considerably, depending on where you live and which cremation provider you choose.
At US Funerals Online, we always try and recommend that consumers shop around and compare cremation costs. Do ensure that you are comparing like-for-like. The confusion can arise when funeral homes and cremation providers can all use different terms for their affordable cremation packages. There has been considerable debate within the funeral profession as to what term best represents a basic cremation. You will find the terms 'simple', 'basic', 'low cost', 'affordable' and 'discount' are all synonymous and generally refer to offering a direct cremation. A direct cremation is a cremation where there is no service. Family can opt to conduct a memorial service with (or without) the cremated remains at a later date.
So how do you compare cremation prices, and what exactly is a direct cremation?
Be clear to ensure you check with your cremation provider what they are including in the price they quote you. In our experience an inclusive direct cremation price generally should include:
An arrangement meeting
Collection of the deceased from the place of death (sometimes a specific mileage radius is specified)
Storage of the deceased for the mandatory 48-hour waiting period
A basic cremation container
The crematory fee
A temporary container to return the cremated remains in.
General assistance with completing the necessary documentation for cremation
Some cremation providers include the cremation permit and one copy of the death certificate within their direct cremation package. However, this is not always the case, so you should check this. Also, sometimes a price for a direct cremation may NOT include the actual crematory fee, so be sure to clarify this. It is possible to make all arrangements online, and this can be another way by which to reduce the overall cost.
Cremation costs comparison around Tampa Bay, Fort Myers, Naples, and Cape Coral
In order to help families in the task of finding the best price offer on cremation services in southwest Florida, we conducted some cremation cost comparisons. DFS Memorials offer a simple, direct cremation service for $895.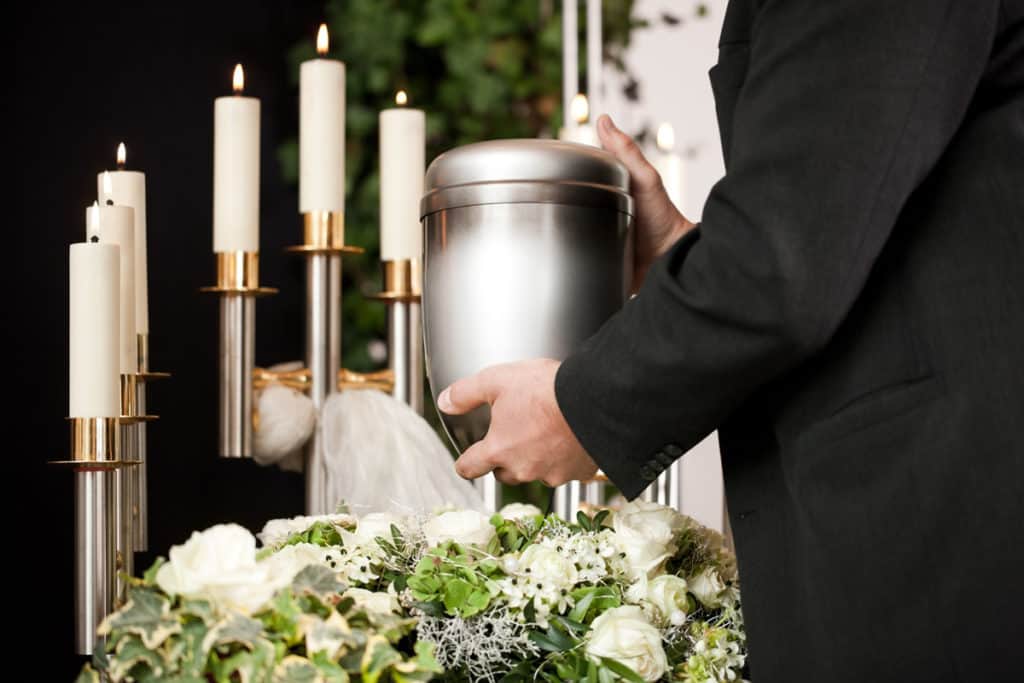 DFS Memorials in Southwest Florida
DFS Memorials™ is a nationwide network of low-cost cremation and funeral providers. Members of the network are all local, family-owned funeral businesses that can offer families an affordable funeral alternative.  Call (239) 244-2418 (24 hours a day) if you have an immediate need or any questions about cremation. 
The cremation marketplace in South Florida
The cremation rate is over 64% in Florida, and there are a number of funeral homes and cremation companies competing for their share of this growing market. Florida is one of only two states that actually license Direct Disposers. A direct disposer is not a funeral director but he or she is licensed to conduct direct dispositions. They do not have to operate overhead such as a funeral home facility, livery, etc and can therefore offer a budget cremation price. Although direct disposers are legitimate, licensed businesses they cannot offer the extended range of services that a trained funeral director/establishment can. If you were to suddenly decide you needed a viewing after the deceased was collected, a direct disposer cannot facilitate this. So be sure to consider what your needs are before you make any decisions.
The corporate cremation business in Florida
There are 3 main corporate players in the funeral industry – Service Corporation International (SCI), Carriage Services and Stonemor Partners. The largest by far is SCI who operates the Dignity Memorial brand of funeral locations and The Neptune Society direct cremation locations. If you are considering a direct cremation, we would strongly recommend you compare prices between a corporate funeral location and a local family-owned funeral business.
Death-care need not be an expensive affair. An affordable cremation, and dignified send-off, can be achieved for several hundred dollars. Hopefully, having read this article you are a little wiser about the options you have available to you, and the costs you can expect.
In addition to the articles listed below, you will find an extensive catalogue of resources in our funeral resources section.
Related Articles:
Resources:
DFS Memorials – affordable funeral & cremations in Florida