Arranging a funeral or cremation in Florida
Dealing with a bereavement is an extremely stressful time, especially so if you are responsible for making funeral arrangements. This article aims to guide you through the process of planning/ arranging a funeral or cremation in Florida, hopefully answering many of the basic questions you may have.
Florida is the fourth most populated state in the United States, also being home to a large retirement population and a transient population seeking a warmer climate. This does mean that an above-average percentage of deaths can occur in Florida, and many families are often left with the task of transporting a deceased family member back to their state of origin.

How do I choose a funeral services provider in Florida?
Selecting a funeral home is not an easy task. There are some 1300+ funeral homes in the state of Florida, and some 300+ cemeteries, crematories, and memorial parks. No wonder then, that it can be a daunting decision choosing a funeral director to take care of your funeral needs. Clearly defining your funeral needs to help you select a funeral home can help. Do you require burial or cremation? Do you want a traditional service or something more contemporary? Is the location and venue for a service important? Or do you intend to arrange a memorial service at a later date? What budget do you have for the cost of the funeral? Just these few questions can help you narrow down a service provider to choose from.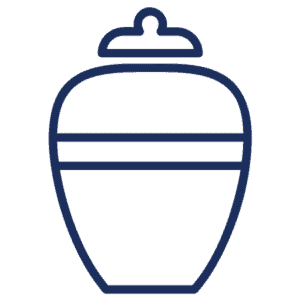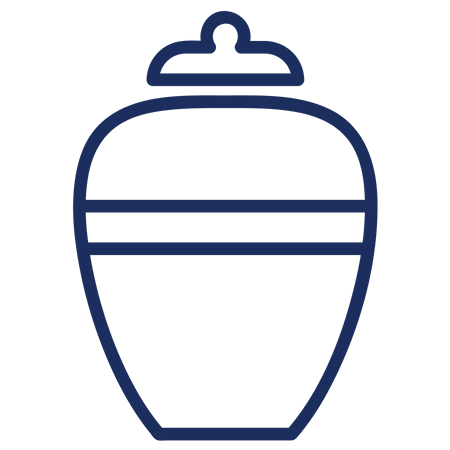 US Funerals Online provides a comprehensive directory of all funeral homes and funeral parlors in Florida. In addition, our web site is a resource guide of information and we can signpost you to reputable companies who service the funeral industry. There are many ways to save money on arranging a funeral service in Florida, such as buying a casket online, buying a headstone direct, or even locating a cemetery plot.
Arranging a disposition in Florida
A licensed funeral director (licensed in Florida) can perform funeral services in Florida. The funeral director will collect the deceased from the place of death and coordinate disposition arrangements. A 'direct disposal establishment' that performs direct cremations can also directly supply cremation services.
What is the average cost of a funeral in Florida?
The average cost of a funeral in Florida these days can amount to $6,500 or more, without adding the cemetery costs [the national average cost for a funeral is $7,848; NFDA 2021]. For many Americans struggling under the burden of our economic recession, this can be an overwhelming financial liability, especially when the deceased has made no financial provisions. There are funeral service providers who will offer more affordable funeral packages, so it is vital to shop around and compare prices between a few providers.
Cemetery plots and burial vaults can add a significant additional cost to a funeral, with a cemetery plot in Florida costing anything between $600 – $3,000. Florida law does not stipulate that you need to purchase a burial vault, although certain cemeteries may insist on it. You should note that a cemetery company cannot require that you purchase a vault or grave liner from their company. It is recommended that you carefully check a cemetery's regulations before committing to a cemetery plot.
How much does a cremation cost in Florida?
The cremation rate is higher than average in Florida, which has led to many areas in Florida offering very competitively-priced cremations. On average a cremation can cost between $995 and $3,500, depending upon what kind of cremation service you select, and which cremation services provider you choose. Florida is a state that also licenses 'direct disposers' so there are a number of providers who solely offer low-cost direct dispositions. Cremation is increasingly popular with the baby boomer generation and many retirees, hence why it is more popular in the state of Florida. It is also much easier to transport cremated remains from Florida to another state or country.
The DFS Memorials network of cremation providers in Florida all offer the best value simple cremation package in their area. All are local, licensed funeral homes committed to serving their community. Contact your nearest provider by visiting DFS Memorials Florida.
What do I need to understand about cremation laws in Florida?
Each state has its own legislation that governs funeral practice. A crematory must abide by certain practice standards in disposing of human remains by cremation. In Florida, a cremation can only be performed once a 'Cremation Authorization Form' has been signed by the legal next of kin and the coroner has issued the cremation permit. In Florida, there is a mandatory waiting period of 48 hours after death before a cremation can proceed. That being said, it usually takes about 3 days to make all the necessary arrangements and complete the paperwork but an expedited service can be arranged if required.
A casket is NOT required by law for a cremation. All that is required is a suitable rigid container. A cremation container is usually a reinforced cardboard or plywood box. If you wish to hold a funeral service before the cremation, some funeral homes offer rental caskets.
What you need to know – funeral laws, regulation and licensing in Florida, home funerals and green funeral options
Funeral laws can vary quite a lot between different states, but all funeral homes should be appropriately licensed by their state licensing board. The Federal Trade Commission's 'Funeral Rule' helps to give some protection for funeral consumers and it is useful to make yourself familiar with this.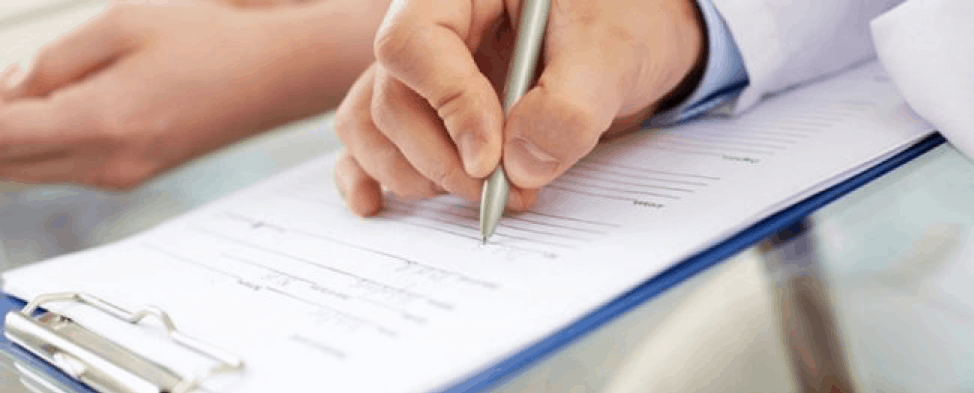 You can legally conduct your own funeral services in Florida and coordinate a home funeral. Many people just automatically assume that they have to employ a funeral director but this is not the case. You can liaise with your local county authorities to file the death certificate and obtain a cremation or burial permit. You can apply to have a family burial plot on your own property. Florida law allows for this on less than two acres of land and without any rights to sell burial spaces. You need to check local deed restrictions and zoning regulations. You can contact the Florida Department of Environmental Protection for further information.
A green funeral, or a natural burial, is another alternative to a traditional funeral or cremation. This is where the deceased's disposition is handled as 'organically' and naturally as possible. No embalming is done, the body is buried in a biodegradable container (pine box, bamboo coffin or linen shroud), in a designated natural burial site. A natural green burial site is available in Florida at Glendale Memorial Nature Preserve, 297 Railroad Avenue, DeFuniak Springs FL 32433.
Does the deceased have to be embalmed in Florida?
The state of Florida does NOT require embalming. Law stipulates that a body must be refrigerated, or embalmed, within 24 hours of death. Do note – some funeral service providers will 'encourage' embalming, especially if a viewing or public service is being held, but there is no legal requirement for it.
What can we do with the cremated remains? Laws for ash scattering in Florida.
As cremation is so popular in Florida, this question is often asked. Florida law allows for cremation ash scattering on any land, but not in any Florida freshwater. You must check with the landowner as spreading ashes on private property could be construed as establishing a cemetery. If in doubt, check with the Department of Environmental Protection.
Ash scattering at sea is more common in Florida as obviously the state has a beautiful coastline and the easy means by which to arrange a sea burial. The United States Coast Guard issues permit for burials at sea within a three-mile limit. The Environmental Protection Agency (EPA) has governance over burials at sea or sea ash scatterings. Florida is in Region 4 of the EPA, and can be contacted at Sam Nunn Atlanta Federal Center, 61 Forsyth Street, SW, Atlanta, GA 30303.
The Neptune Reef and Eternal Reefs are also situated just off the coast of Florida and provide a unique way to immortalize a loved one.
Cremated remains are sterile, organic matter and pose no threat to the environment. However, it is wise to employ safe scattering techniques. You can read more about this in our Ash Scattering section.
How do I obtain a copy of a death certificate in Florida?
The funeral home will ordinarily obtain the death certificate for you if they are handling your disposition arrangements. If you need to obtain a death certificate or further copies, you will need to contact the county office of the Department of Vital Statistics. Certified copies of death certificates can be ordered online, by mail, by phone or in person. The first certified copy costs $5.00 and each additional copy costs $4.00. In Florida, anyone may order a Florida Death Certificate "Without a cause of death" but a Death Certificate "With Cause of Death" is confidential by Florida Law and may only be issued to the deceased family or those acting on behalf of the family or the deceased's estate. You will need to provide ID to request a copy.
Who is responsible for paying for the funeral?
There are 2 alternatives – either you pre-plan and prepay for your own funeral expenses, or surviving family will become liable for your disposition costs. You do not have to formally set up a funeral contract with a funeral service provider, but can make adequate provision by putting funds aside in a POD account in order that the person who will arrange your funeral can access this fund immediately upon the death. You can read more about this in 'What is my best and safest option for putting aside money for a funeral?'
Purchasing a casket or grave marker in Florida
A casket and memorial headstone can be two of most expensive funeral merchandise items purchased for a funeral. It is important to understand that you do NOT have to purchase a casket from a funeral home. The Federal Trade Commission's 'Funeral Rule' means that you legally have the right to purchase a casket elsewhere and your funeral home must accept it. Caskets can often be purchased from a third-party retailer at a fraction of the cost that some funeral homes retail them for! Check out our 'Caskets' section for more detailed information about purchasing a casket.
Similarly, a grave marker does not have to be purchased at the time of interment. Generally, cemeteries will not permit a memorial marker to be erected until a few months after the burial. This gives the ground a chance to settle and prevent potential subsidence of the monument. Therefore, this gives you time to shop around without feeling you have to commit to a marker whilst making funeral arrangements. Check out our 'Grave Markers' section for a much more detailed overview of purchasing and erecting a memorial monument.
What discounts are there for Veteran's funerals in Florida?
All veterans (and some dependents) are entitled to a free cemetery plot, grave marker and US Flag. A copy of the DD214 discharge papers would be required to obtain any veteran's benefits. Some funeral homes do offer additional discounts for veteran's funerals, so you would need to make inquiries. There are still burial plots and cremated niches in these Florida VA cemeteries: Bushnell, Jacksonville, Lake Worth, Pensacola, and Sarasota. There is only space for cremated remains in Bay Pines, and the VA cemetery in St. Augustine is now closed to new interments.
If a death occurs outside of Florida, or the deceased needs transporting to another state
If your loved one has died away from home and you need to transport the body back, the funeral director will need a burial transit permit. This is issued by the local registrar of the district, and can only be issued if there are no questions remaining about the cause of death. If your loved one has died in Florida and you need to transport the body to another state, you may need the services of a funeral director specialized in funeral shipping. This often requires the liaison of funeral directors, both where the body is being shipped from and to.
Transporting the deceased can become quite costly, sometimes amounting to as much as $3, 500 plus the shipping fee. For this reason, many people choose to arrange a cremation at the place of death, and arrange for the transportation of the cremated remains.
If you need further information about shipping a loved one from, or to, Florida – please visit our funeral shipping page.

Can I donate my body to science in Florida?
Yes, you can. Another possible option for end-of-life choices today is to opt for a whole-body donation to science. This is a means by which your whole body can be donated as an 'anatomical gift'. If you wish to donate your body to science in Florida, you have the option of donating your body to one of the Universities or Medical Schools that accept donations. For more information, visit our page on Body Donation
The deceased had no life insurance and I can't afford a funeral. What help is there with cremation costs in Florida?
Sadly, more families are finding themselves in such a situation. The reality is that there is very limited public or state assistance for funeral costs. The state takes care of any indigent deaths (as is their responsibility) but this is done by the means of a pauper burial or cremation. Social Security offers a $255 death benefit payment (if qualifying) and the funeral director will usually assist you with claiming this. For some further guidance read our article 'What do I do if I Can't Afford a Funeral'?
Finding the lowest cost cremation provider in Florida
Direct cremation is very competitively priced in most areas of Florida, with the exception of the Panhandle region. In the metro areas of Florida, a basic cremation can be arranged for between $600 – $900 (depending on the location). The DFS Memorials network of low-cost cremation providers offer some of the most competitive simple cremation packages. Check out your nearest provider to find out the cost of a basic cremation near you.
What immediate steps do I need to take when a death has occurred?
If you are choosing to use the services of a funeral director, you need to select a funeral services provider to work with. He/she will be able to help walk you through the next steps once they have the deceased in their care. Visit our article 'How to Save Money Arranging a Funeral or Cremation' for detailed tips to save money and checklists to help you make preparations.
If you have a complaint about how a funeral has been conducted in Florida
It does not happen very often as the industry is now very well regulated, however, should you have cause to make a formal complaint about a funeral home, you can put your complaint in writing to:
The Division of Funeral, Cemetery and Consumer Services
200 E. Gaines Street
Tallahassee
Florida 32399
If you need further information about the funeral industry in Florida contact:
Florida Cemetery, Cremation and Funeral Association
325 John Knox Road
Ste. L103
Tallahassee
Florida 32303
The Internet provides a great tool today by which you can anonymously conduct funeral research and make informed funeral decisions. If you wish to read further information about arranging a funeral or cremation you can check out our Library/Info section, where we have a whole catalogue of articles to do with arranging a funeral or cremation. If you need immediate assistance and have not found what you are looking for – please feel free to contact us and we will be happy to try and help you.
Resources:
Low-Cost Cremations in SW Florida