These days with the term "memorial service" more common, we are often asked just what the difference is between a funeral and a memorial service? A funeral service and a memorial service both serve the same purpose – they are the ritual through which we formerly say goodbye to our departed loved one. Both can be as long or short as required and focus on being a tribute and celebration of the life of the person departed.
A Funeral Service
A funeral service typically takes place with the body of the departed present, whereas a memorial service takes place without the actual body present. A funeral service can refer to a traditional graveside burial service, or it can refer to a funeral service conducted in a chapel when a cremation is later performed. A funeral service most often is conducted within a week of the death occurring.
A Memorial Service
A memorial service generally takes place sometime after the death and disposition has occurred. It is usually a service specifically to memorialize the life of the deceased. If a cremation has been performed, often a memorial service is conducted to inter or scatter the cremated remains, at the same time as the celebration of the deceased's life. A memorial service can also be held following a private funeral service. Sometimes family will arrange a private family funeral service, and then hold a memorial service at a later date when family who could not attend the funeral can gather. A memorial service is often held when someone had particular ties to a community as a ritual to help people pay their last respects.
How to choose whether to have a funeral or memorial service
How you decide to memorialize your loved one should be an entirely personal choice, and observing the wishes of the deceased. We often hear the quote that "funerals are for the living", which of course they are. But too often family are swayed into a funeral service that can become overwhelming, driven by our social concerns with what other people will think.

The funeral industry today has evolved to such a scale as to make the whole 'service' aspect of a funeral, largely an aspect that is in their domain.

At US Funerals Online, we have encountered families who will state that they largely arranged what the funeral director recommended, sometimes feeling that they lost control of the ritual. This is why it is very important to choose the right funeral provider.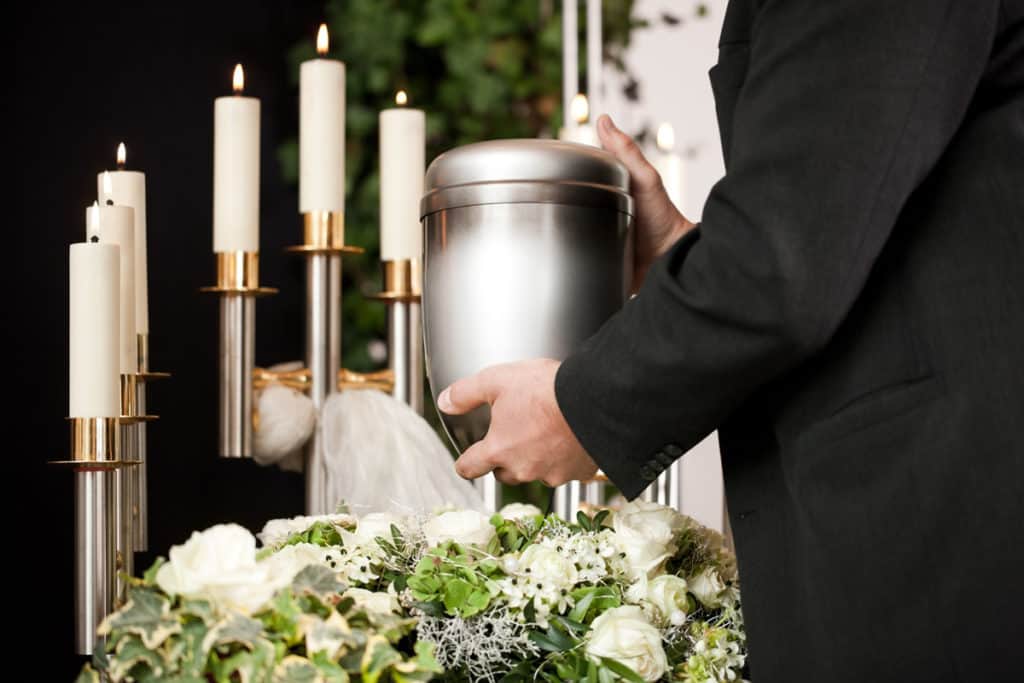 Do I need a funeral home to hold a memorial service?
The simple answer is no, you do not have to employ the services of a funeral director to conduct a memorial service. A memorial service is more of an event, often referred to now as a 'life event', and many memorial services are hosted as a Life Celebration. You can employ the services of someone experienced in hosting such as event, and these days there are a growing number of Celebrants.

However, you can also host your own memorial service, and it is probably the most personalized and least expensive manner in which you can pay tribute to your dearly departed. The ability to now arrange a simple, direct cremation to manage the disposition, and then be at liberty to perform your own memorialization is changing our whole attitudes to death care ritual in modern society.

Our experience has been that many in the funeral industry are still resistive of this change, largely as it makes many of their services redundant. Yet there are a growing number of funeral professionals who recognize that a cultural shift is occurring and they are changing with the times. If simplicity is what you require from a funeral director make sure you opt for a funeral home that understand and delivers this. How you want to memorialize your loved one is your choice, and you should never be coerced into thinking that you have made the wrong choice.