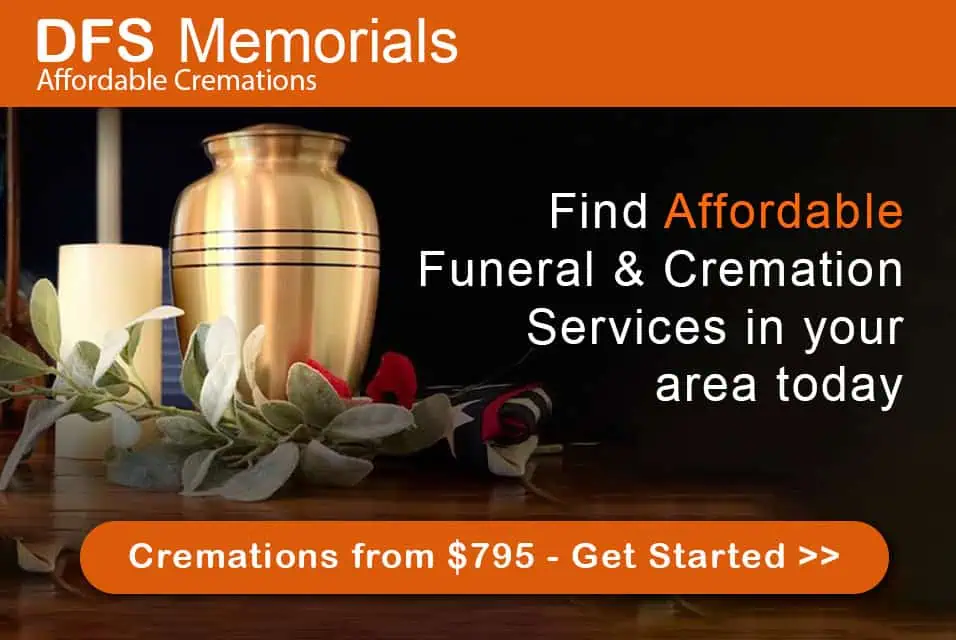 We often get asked the question "What does the average funeral cost?" Of course, quoting an average price can be difficult as funeral prices do vary significantly, depending upon both an area and a funeral provider.

Like many other commodities in our society, the average cost of a funeral has increased steadily over the last couple of decades. A survey that the National Funeral Directors Association conducted in 2017 posited the average cost of a funeral in the U.S. at $7,360 although this price does not include any cemetery fees. Adding cemetery costs to this means that a total average funeral is likely to cost nearer to $10,000
The three main elements to the average cost of a funeral are:
Funeral directors fees
Casket cost
Cemetery costs
What is the average funeral director's fee?
All funeral homes have a general price list (GPL) as stipulated by the Federal Trade Commission's 'funeral rule'. The GPL must provide an itemization of all services and merchandise that a funeral home offers. The element that represents the funeral director's fees normally covers the basic services or professional services. This fee usually incorporates such services as liaising with the family, securing relevant permits, filing and obtaining the death certificate and any other documentation or social security paperwork, coordinating any service plans and any funeral counseling.

The charge for a funeral director's fee can vary significantly. It does basically include an element that covers the 'overhead' of conducting a funeral business and recognizes the professional services the funeral director offers you.
A basic services fee can be as little as $695 or can amount to a fee nearer $3,000.
Services such as embalming, cosmetology, use of funeral vehicles, use of facilities for a viewing or service, are all in addition to the basic service, or funeral directors fees. Before you sign any funeral contract, do be sure that you have only agreed to the services you require. Even a brief viewing or an online obituary may all add to your overall funeral costs.

If you opt to purchase a funeral package, the funeral director fee will be included in the funeral package price.
What are the average casket costs?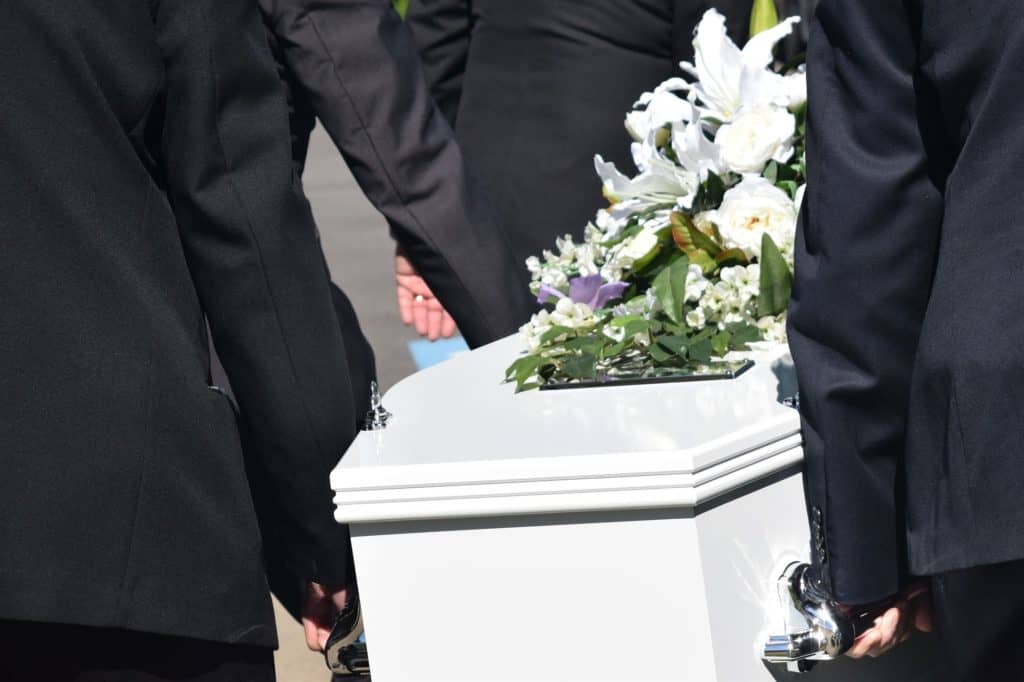 A casket has traditionally been one of the most expensive items of funeral merchandise that make up the total cost of a funeral. It has been traditional in the United States to purchase a steel casket and by nature of the construction of such an ornate item, they prove to be an expensive cost.

Up until some years ago, most people purchased a casket from the funeral home. The casket market was not competitive and funeral homes marked up the caskets to make a profit. It was not unknown for caskets to be marked up as much as 500% on the wholesale price, and difficult to purchase a casket for much less than $3,000.

Today the casket market is much more competitive. There are online and high street casket retailers, even Walmart and Costco sell caskets, and consequently, a casket can now be purchased for as little as $995.00. Many funeral homes have been forced to price-match caskets in order to continue to sell caskets.

There is no law that states you must use a casket for burial, and more families are opting to select more simple wooden, or natural construction, caskets. Some families have even been known to make their own coffin.

It is important to remember that how ornate and grand the casket is is not a reflection of how much you loved the deceased.

A casket can, therefore, cost anything from around $500 for a simple pine casket to around $30,000 for the most ornate bronze casket.
What are the average cemetery costs?
The cost for a burial plot, a grave liner or burial vault and the fees for opening and closing a burial plot make up the cemetery costs element of your funeral expenses.

There are no state laws stipulating that a grave liner is required, but many cemetery regulations require a grave liner. This is generally to maintain the integrity of the grounds and prevent subsidence.

The cost of a burial plot differs depending upon the type of cemetery (church, community or municipal) and whether a single, double or family plot is purchased. You can expect to pay anything upwards of $300.00 but it is not uncommon for cemetery costs to amount to nearer $2,500 or much higher in some larger cities.

It is possible to purchase an unused cemetery plot in some states/cemeteries in a private transaction. Families that may have held cemetery deeds that they no longer require will choose to sell the plot. You can read more about this by visiting the 'buying and selling a cemetery plot' article in the related articles below.

If your funeral home sells burial vaults they must provide you with an outer burial container price list before you select a burial vault.
Choosing a funeral package
The FTC funeral rule was established in order to make it easier for consumers to clearly select ONLY the services and products they required from a funeral home. Funeral homes had been guilty of not disclosing that certain services were not actually required and were merely 'bundled' into a funeral price to hike the cost up.

Although all services are itemized on a GPL, it can sometimes be confusing, so often funeral homes will offer funeral packages. A range of different funeral packages are on offer, and funeral homes may include different services and products in a funeral package. Therefore, be sure to clearly check EXACTLY what is included in a funeral package before selecting it as an option. It does not help that different funeral businesses name their packages differently. Just ensure that you are comparing like-for-like to ensure that you ARE getting value for money.

Many of the funeral businesses that we work with across the United States offer a basic 'traditional funeral package' today for anywhere between $2,500 to $4,500, depending upon location, and not including cemetery costs. This means that the average price of a funeral, as quoted by the NFDA survey, reflects the differentiation between including the high-end full-service funeral costs and the more basic funeral services. If you shop around and seek out a funeral provider offering affordable packages, you should be able to conduct a funeral for much less than $7,755.

If you are particularly concerned about keeping funeral costs to a minimum, check out your nearest DFS Memorials provider. All members of the DFS Memorials network are family-owned funeral homes and crematories that offer an 'affordable' funeral alternative.
Related Articles:
Resources:
DFS Memorials – Network of low-cost funeral & cremation providers